Get Involved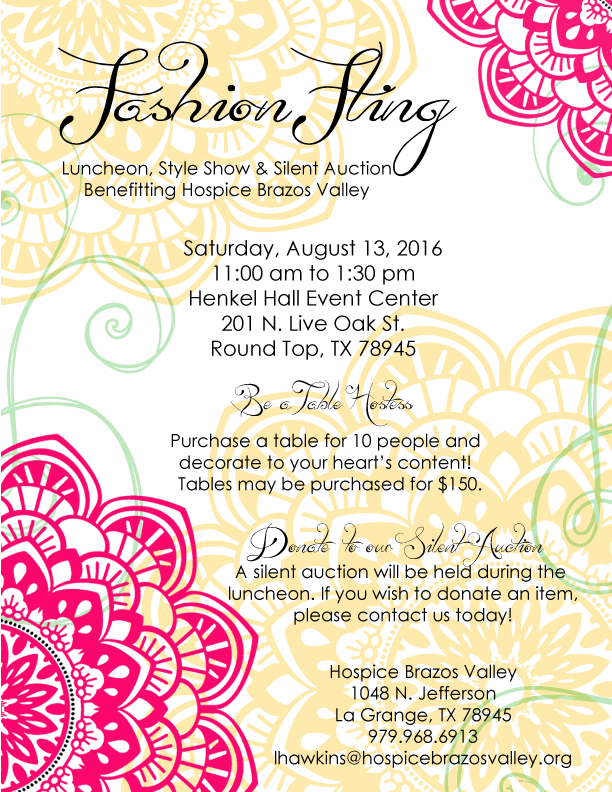 It's almost time for Fashion Fling 2016!
This year's event will be held on Saturday, August 13th at Henkel Hall in Round Top.
Our Table Hostess mailing will go out in late June. 
For questions regarding Fashion Fling or to add your name to our mailing list,
please contact Lizett Hawkins at 979.821.2266 or lhawkins@hospicebrazosvalley.org.
Please take a moment to click here and visit our FASHION FLING 2015 facebook page to see all the amazing fashions shown off. 
---