Get Involved
Saturday, August 25, 2018 9:00 am - 2:00 pm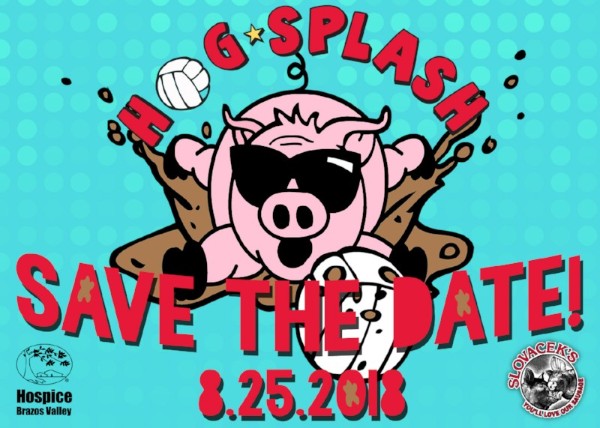 Location:
Slovacek Sausage, 9500 Slovacek Road, Snook, Texas
Description:
The Hog Splash Volleyball Tournament will have you knee-deep in fun!  Forty-eight corporate and individual teams, each with 8-10 players, will be wallowing in 2 to 3 feet of MUDD for half a Saturday.  The goal is to raise money for the continued care of Hospice Brazos Valley's (HBV) patients.

People from all over the Brazos Valley are invited to get down and dirty for this worthy cause!  You don't have to be the most experienced volleyball player to participate in this event—just a person who doesn't mind having fun or getting a little dirty to support HBV.

Hog Splash MUDD Volleyball Tournament raises funds to support HBV.  At HBV, our mission is to care for individuals of all ages who are touched by life-limiting illness, grief and loss.  As the only non-profit hospice serving 17 counties we rely on the continued involvement of our community members to help us care for our neighbors.