Get Involved
Hog Splash 2017 sponsored by Slovacek's and Hospice Brazos Valley
Saturday, October 14, 2017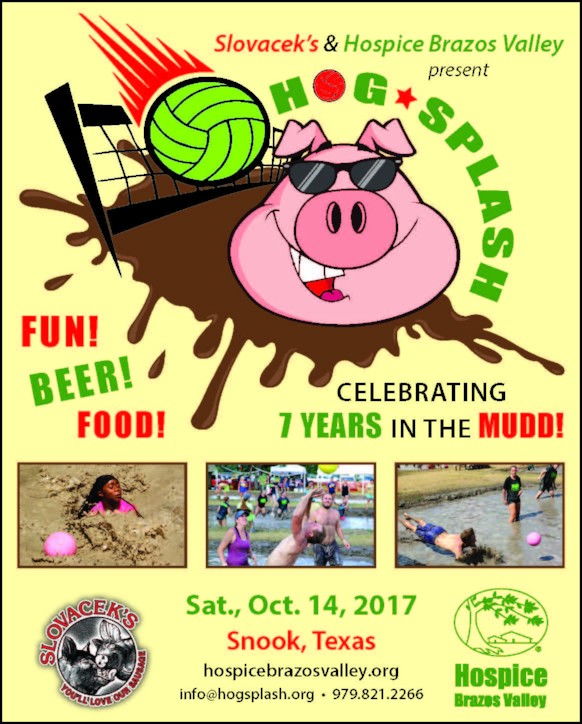 Location:
Slovacek's - 9500 Slovacek Rd, Snook, Texas
Description:
Get ready for a down and dirty good time and make some memories with friends at this one of a kind mud volleyball tournament! All proceeds benefit Hospice Brazos Valley.
To volunteer email Lizett Hawkins at lhawkins@hospicebrazosvalley.org. To sign up a team, follow the link below to download a form and email completed form to Lizett Hawkins.