Community Events

Holidays Without You
Practical advice & suggestions to help newly grieving hearts navigate the holiday season & continue their journey toward healing. No cost to attend but space is limited. RSVP 800.824.2326 to reserve your space.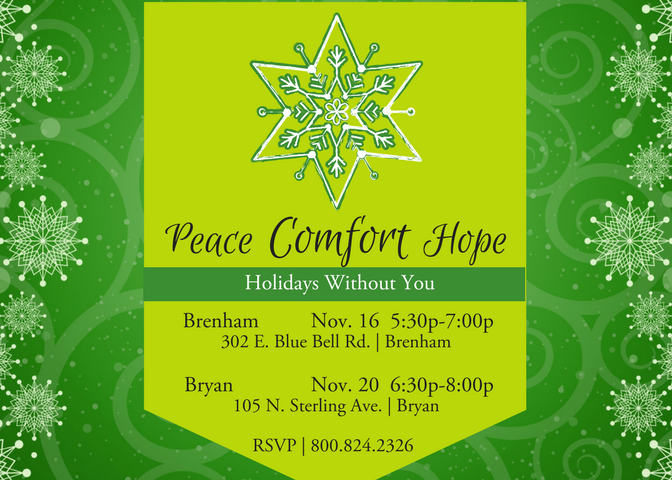 Handling Holiday Grief
Led by Hospice Brazos Valley Chaplain, Author, and Grief Specialist Gary Roe.

Latest Feature
Hurting during the holidays?  Hospice Brazos Valley's special events Holidays Without You and Handling Holiday Grief provide hope and practical strategies to help those grieving a loss during the holiday season.  Watch this short video from Chaplain Gary Roe to learn more about a few of the topics these events will address.
For more info about Hospice Brazos Valley check out our Youtube video series.