Community Events
Save the Date for the most fashionable fundraiser of the year!
You won't want to miss one of the most stylish events in Brenham.  It's all set to take place on Saturday, April 21, 2018 from 11:00am - 1:30pm at the Brenham Presbyterian Church Fellowship Hall.  Click image below to learn more.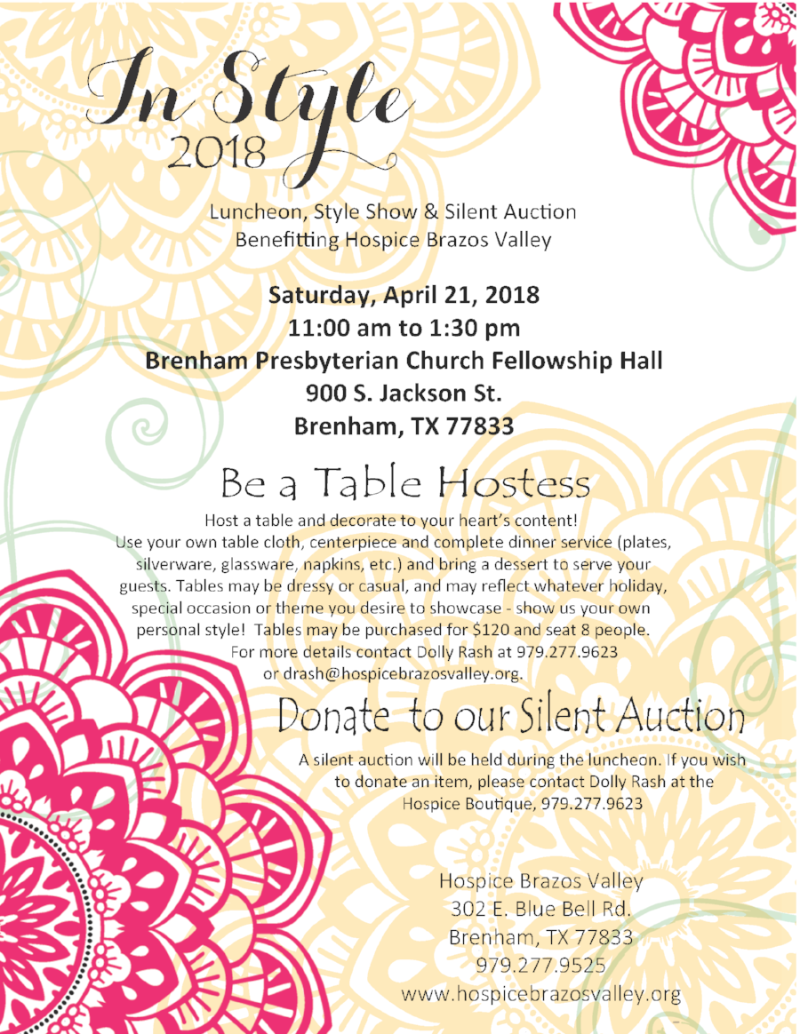 Grief Support Programs January - June 2018
Hospice Brazos Valley offers many grief support groups and classes which are no cost to attend and open to the public.  A variety of groups and events will be taking place January - June 2018.  Please click below to view our calendar for a full schedule of offerings across the 17 counties we serve. 
Hospice Is Comfort & Support
Wonder what hospice care really looks and feels like?  Take two minutes to watch this video featuring a Hospice Brazos Valley patient and social worker Liz Wishert to learn why hospice is  the beginning of a journey filled with light, support, and comfort.
For more info about Hospice Brazos Valley check out our Youtube video series.