About Us
Full Circle of Caring
Posted on 05/11/2018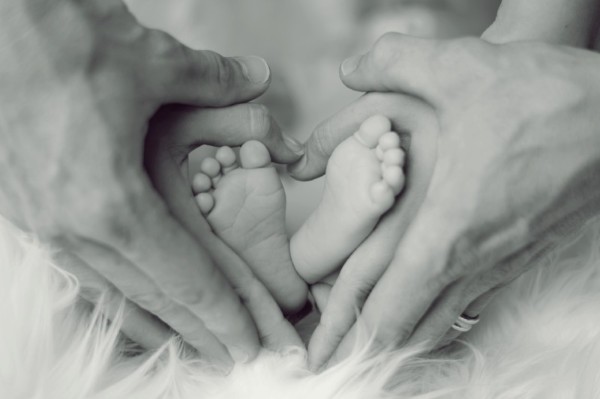 Full Circle of Caring
by Rachel Reynolds, R.N.
One Sunday night, I was evaluating a patient for labor and she looked SO familiar to me. I looked familiar to her too and she even asked me if I had started her IV earlier that day, but I hadn't. So we discussed for a moment if I had been her nurse on a previous visit, but that had not been the case. We moved on and I proceeded with her triage. When I was able to confirm for her that she would indeed deliver that night, she began to cry, and I encouraged her that we would be with her every step of the way.
As we began her admission and her family/friends began to arrive, I felt strongly that I had met many of them before. One cousin, it turns out, had been a co-worker at a doctor's office when I was fresh out of high school. But we could not place anyone else. And more than that, I felt like "knew" them all together, as a group. But we were somewhat distracted with the events unfolding very quickly, so we focused on the tasks at hand. After her delivery, we were talking as I was moving her over to her new room and I mentioned that before L&D I had worked for many years in hospice. She asked if it was Hospice Brazos Valley. In that moment, it clicked for both of us.
Two years ago, I was the Inpatient Facility nurse for her mother. She was only in-patient with Hospice Brazos Valley for several hours, but I remember the patient and her loving family exactly, down to specific conversations and needs. I remember it was not an easy situation. The care team at the Inpatient Facility worked hard and the family grieved hard. We were all in it together. Though since that time I had forgotten the names and faces, that night has always stuck with me. It was one of those times when you are very moved with compassion and grief for your patient and their family. Most of all, I remember how beloved her mother was, and how grateful the family was for our care of both them and their mother in those last moments.
As my patient, the daughter, and I realized the bond we shared we embraced, and she whispered, "You know, when I was crying earlier it was because I was missing my mom and wanting her here. But I know now you being my nurse is a kiss from her. She was here with me through you."
It was a profound moment and I'm so grateful to have been blessed with that experience. It's a reminder that when we choose this nursing calling, God will use us right where we are and place us exactly where He needs us to be. It is also an encouragement that when we pour ourselves out in care for our patients and their families, regardless of the outcome, He will use that to bless. What a privilege it is to be a nurse!
Published in honor of National Nurse's Week 2018
Note about the author:
This story was submitted by Rachel Reynolds, R.N. Rachel has served as a full-time nurse at the Hospice Brazos Valley Inpatient Facility (IPF) before transitioning to work at IPF on an as needed basis while also working as a labor & delivery nurse at a local hospital. Hospice Brazos Valley is fortunate to have Rachel, and many other nurses just like her, who put their whole heart into caring for hospice patients and families.