About Us
How To Make 2018 The Best Year Ever
Gary Roe on 01/12/2018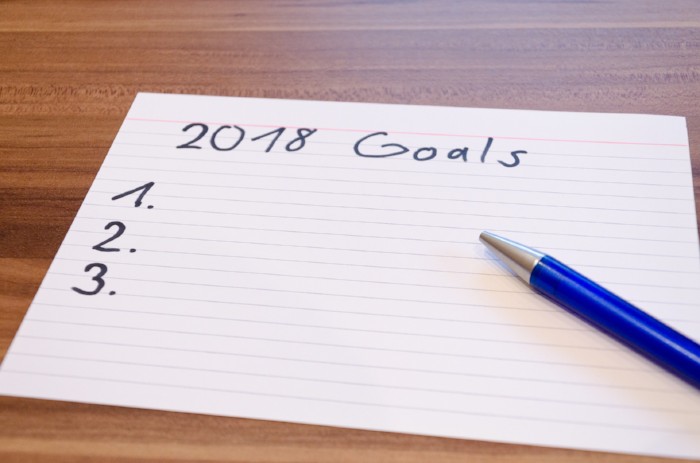 2017 is in the books. We look back and smile, grimace, laugh, or perhaps cry. Thankfully, we're still here. And there's no reason why 2018 can't be our best one yet.
Yes, I'm serious.
Sure, we're getting older. For some, the losses are piling up and our lives appear to be shrinking. Whether the battles are physical, emotional, mental, spiritual, or relational, many are struggling. Some feel more lonely and isolated. Others feel cut off, even invisible.
Our world certainly seems no better than before. Trouble is everywhere - conflicts, scandals, rumors, international tensions, violence, crime, etc. With all the uncertainty in the air, it's hard to be optimistic.
Yet, I am. The source of my optimism is not the economy or world politics. I'm optimistic because of you.
Though we are fallible and limited, we still have hearts and souls. Deep down, we somehow know that people are of incredible, priceless value. How do we live that out? If we could, the results would be extraordinary.
From my experience, most people hunger for similar things in life. To love and be loved. To be treated with respect. To have peace of mind. To be courageous and resilient in hardship. To live with joy.
Imagine if this were possible. I believe it is.
Love
Love is a verb as well as a noun. It actively seeks the ultimate good of another person. Love observes, listens, and accepts people where they are, even when it's difficult or painful. Love looks for the positive, affirms often, inspires when possible, and encourages at all times. Love speaks the truth in kind and gentle ways.
Love is freely given and always costs the giver something, but the gift is given willingly and generously. Love tends to boomerang back to the giver, one way or another. We all want and need to be loved.
If we set our sights on being more loving, how could we lose?
Kindness
Our world seems more dangerous by the day. In an age of selfies, personal fulfillment has superseded basic human kindness. We categorize people into groups, arranging them by race, socio-economic status, occupation, or interest. If we're not careful, we can be seduced into thinking it's "us and them" rather than "we're all in the same boat."
A little kindness can make a big difference. Practicing aggressive kindness can have a massive impact.
What if we lived each day intentionally looking for opportunities to be kind? Think of the people we encounter: family, co-workers, bosses, doctors, nurses, cashiers, servers, postal workers, neighbors, fellow shoppers, other drivers, etc. What if we were able to stop and ask ourselves, "How might I express kindness right now?" Practicing aggressive kindness put us in the driver's seat. Otherwise, we're left to simply react to whatever is thrown at us from moment to moment.
Where love and kindness begin to rule, peace is not far behind.
Peace
Sounds good, doesn't it?
World peace be fantastic, but we're not talking about the absence of war here. We're referring to a settled-ness of the heart. Peace of mind is marked by a deep sense of "okay-ness" that transcends circumstances, conflicts, and even health conditions.
We can have peace even when things are anything but smooth or peaceful. Peace is more than temporary tranquility or a feeling of momentary, blissful harmony. Peace is a resting place for our souls. If we pursue and cultivate it, this settled-ness can begin to permeate our hearts.
The more loving we become, the more kindness we practice. The more kindness we express, the more peace we will typically experience. Life ceases to be about us and how we feel. Life becomes about relationships and other people.
Patience
Our world is fast, demanding, and impatient. We get upset if a light turns red or a webpage takes more than two seconds to load. We have become an instant, disposable society. We want everything immediately, and we flippantly toss away whatever doesn't suit our current mood (including possessions, relationships, jobs, etc.). Fast is good. Waiting is bad. Faster is better. The speed of life is staggering. "I don't have time for this," has become an everyday phrase. No wonder our hearts have trouble settling.
All this frenetic activity saps our energy and makes love, aggressive kindness, and peace more challenging.
Act now! Hurry! Don't hesitate! These messages don't exactly breed contentment. Even though we have so much, we end up feeling entitled to more. We've been coached over the years to make choices quickly, encouraging impulsivity rather than thoughtful response. Waiting is not part of our decision-making strategy.
Love and kindness cultivate peace, which in turn produces patience. A new calm can invade the busiest of days. Waiting can be good and healthy.
Joy
We long to feel better, but joy is more than this. More than mere elation or momentary happiness, joy is more a permanent smile of the heart. It flows naturally from becoming more loving, kind, peaceful, and patient. It is the fruit of good, hard, internal work. Our hearts often get buried under the weight of responsibilities, pressures, and demands. Fear can begin to motivate our decisions and interactions. As we cultivate joy, fear must inevitably take a back seat.
When love, kindness, peace, and patience reside in a heart, joy will certainly grow there as well.
2018 – our best yet?
Yes, 2018 could be our best year yet. It might not be reflected in the stock market, our bank accounts, international relations, political unity, or world peace. But with the choice to be more loving and aggressively kind, we can each make a daily difference. As we commit to making life less about us and more about each other, a new peace will emerge. Our patience will expand. Our joy will grow.
The choice is ours. It begins with our next interaction, the next person in front of us. One person, one moment at a time.
Yes, I'm optimistic. I believe we all have a lot to give. Let's make 2018 the best it can be.
Gary Roe is an award-winning author, chaplain, and grief specialist with Hospice Brazos Valley. Visit him online at www.garyroe.com, or contact him at 979-821-2266 or groe@hospicebrazosvalley.org.